Alpine Outdoor LCD Products
Wall Mount and Free Standing (Kiosk)
Alpine has an 8 year history delivering, installing, and operating these outdoor units – field proven!
New images are easily transmitted to signs located anywhere using Cellular modems
Outdoor full-sun brightness units are paired with special anti-reflective, glare minimizing glass to increase viewing abilities in any climate and setting. 
Sizes from 28" to 86" available in both portrait and landscape
Single or double faced display options
Proper highbright panels offer between 2500 nit and 4000 nit
Engineered cooling systems use either fan based or AC based designs
Available with and without touchscreeen functionality
Tested, proven weather resistance – IP65 rated
Infrared coatings control heat absorption from climate and sun into the unit
Power conditioning equipment protect the computers and sensitive hardware.-
Complete systems with display unit, controller and custom software
DataView software is an ideal management product The Data-View software makes the management of the media displayed easy to control and add. Each unit can maintain its own unique media show, weather , time, news, transit and commuting info are all easy to program to display.
Our specialized Omni-Trans,  Route-Master or Parking Control systems can further enhance the utility  of the LCD displays.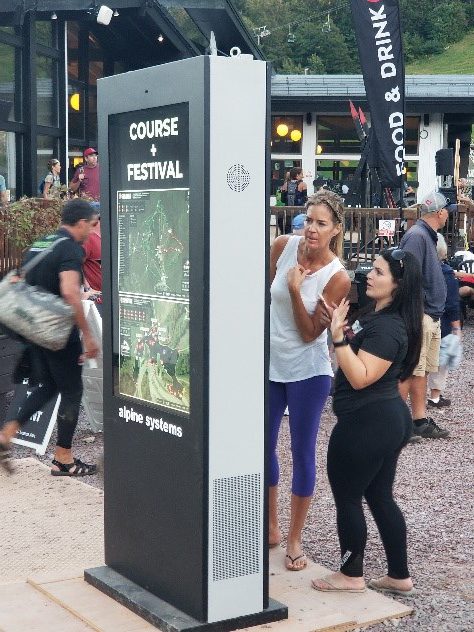 Download Outdoor LCD Product Brochure

Download Outdoor LCD Product Spec Sheet